Almost every high school student looks forward to going to college. There are many obstacles someone must conquer before getting there. The SAT inc. or ACT inc. are two of those obstacles. Taking ample time to study for the ACT and SAT is imperative, so how do you study for the SAT?
PSAT
One of the first things a student can do to study for the SAT is taking The Preliminary SAT (PSAT). You can see how questions appear on the SAT when you take the test. Once you get your PSAT scores back, you can use them to create the best, personalized study plan for you. You can use it to see your strengths and weaknesses.
The College Board and Khan Academy give students resources to study for the SAT based on their scores. Taking the PSAT will also qualify you for scholarships from the National Merit Scholarship Program.
Three Things You Should Consider When Studying for the SAT
When deciding how to study for the SAT, there are three things you should consider. You should consider your SAT goals, study preferences, and resources.
1. SAT Goals
The first aspect you should consider while studying for the SAT is your goals for the SAT. If you want to get into a specific college, be sure to know their required SAT score for admittance. If you are trying to get a scholarship, make sure you understand the required score for that, as well.
Once you know what score you would like to earn, it is time to take a full-length practice test to know your baseline score or take the PSAT for a baseline score. Look at the questions you missed and find the right answer for each item. See which areas of the test you need to practice the most.
Preparing for the SAT doesn't need to be hard. Now, set some time goals. We suggest you start studying at least three months before your test date. During this time, we recommend taking two full-length practice tests. So be sure to plan this into your study schedule. Khan Academy has excellent sample SAT study schedules, including a schedule that starts just a month before the test.
2. Study Preferences
As you set your schedule for studying, it is essential to set aside specific study time for SAT prep. Pick a time that will be most effective. If you are a morning person, study in the morning. If you are a night owl, study at night. Be sure to use your time efficiently and study a few times each week.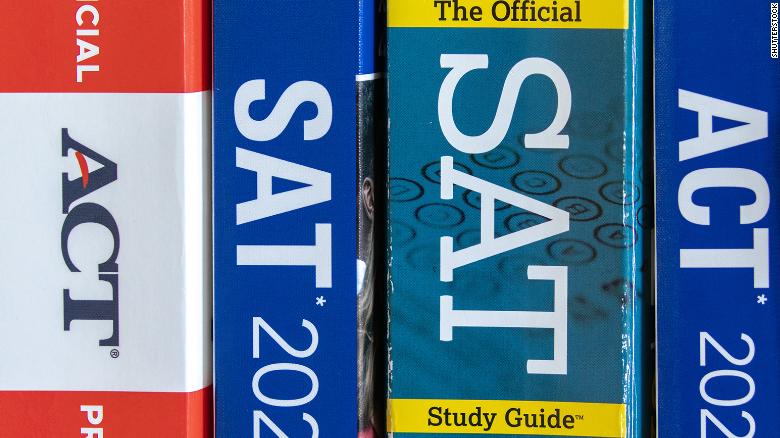 3. SAT Resources
Different students like to study in different ways. Some students prefer to study using an internet program such as Khan Academy or PrepScholar. Other students choose to utilize print SAT prep guides. The internet is full of free SAT study guides and questions. The College Board has a list of prep resources and publishes a list of reading comprehension suggestions.
SAT prep books are available with full practice tests. Look for videos to show you how to work out examples of the questions you got wrong and need help with. There are many resources available to increase your SAT score and show you how to work out practice questions. If you have a hard time narrowing down which resources to use, ask a high school teacher or counselor to help.
Practice, Practice, Practice
Whether you are taking the SAT or the ACT, practicing a full test and individual questions is essential. During your study time, practice different types of problems. Utilize a timer so you can get used to being under the pressure of a timer. If getting practice is difficult with your busy schedule, try one of the many SAT/ACT prep apps available in app stores.
Math
As you practice in the math section, be sure to underline key parts of the problem and know what the question is asking. Outline each step in the problem. If you don't know the answer to a math question, skip it, and come back. Sometimes taking a break from that question will make the answer come. If you still don't know the answer, find a resource, such as a video explaining how to solve a similar question step-by-step.
Reading
As you practice in the reading section, read the questions first to know what you are looking for as you read. Underline things you think are essential and useful to locate the answer. Ask yourself a question as you read to ensure you understand what you read.
Writing/Language
During the writing and language test, don't overcomplicate the sentences. Try breaking them into smaller sentences by finding the subject and predicate (verb).
The essay part is sometimes the hardest but doesn't overwhelm you. Be sure to answer all aspects of the prompt and don't state your opinion. While you practice the essay, have someone proofread it and offer you advice and critique. Get suggestions to make your writing better.
As SAT Test Day Approaches
About a week before test day, plan to start studying less. It is common for students to work on SAT practice the night before test day. A test taker should not do this. They should relax, avoid screen time, have a healthy meal, and make sure they have everything they need for test day.
On the morning of the test, be sure to wake up early and eat an excellent protein-filled breakfast. Arrive at the test site early and go to the bathroom right before taking the actual test. Relax as you wait for the test to begin. Stay away from nervous people as you don't want to become anxious yourself. Take a deep breath and get started. Remember, do the best you can and don't leave anything blank. Cross out the choices that can't be right. Finally, trust yourself. Use your gut and do your best!
College is a memorable time in a young person's life. The first step to being accepted into a university is a good ACT or SAT score. Each college has a different requirement, but studying in advance for the SAT will help you get the best possible score to start your college years.